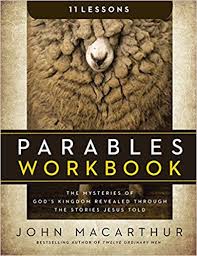 Thursday, December 10th | 9:30 a.m. | Adult Center
Join us as we discuss Chapter 8 " A Lesson in Serpentine Wisdom " from our book Parables by John MaCArthur.
Please read the chapter and answer as many questions as you can in the accompanying workbook. What is the parable about the unjust steward really about? Let's find out together.
Morning Circle is held the 2nd Thursday of each month at 9:30 a.m. in FHPC's Adult Center at 9 a.m.
336-382-8733