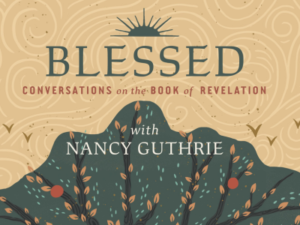 NEW Community Bible Study | Book of Revelation
All are welcome to attend a 12-week class on the Book of Revelation on Tuesdays, beginning September 26th at 6 p.m. in the Fireside Room. There will be a second session following Sunday worship in the Fireside Room, beginning September 24th.
Pastoral Intern Lisa McFarland will lead the class, following Nancy Guthrie's book, "Blessed."
Guthrie presents the final book of the New Testament in a friendly and engaging tone, making it less intimidating and confusing. T
he study will explore its call to patient endurance as God's sovereign plans for judgment and salvation are worked out in the world. Attendees can order this study guide HERE.
To register online by clicking HERE. Or contact the office at office@fhpresby.org or 480-837-1763.