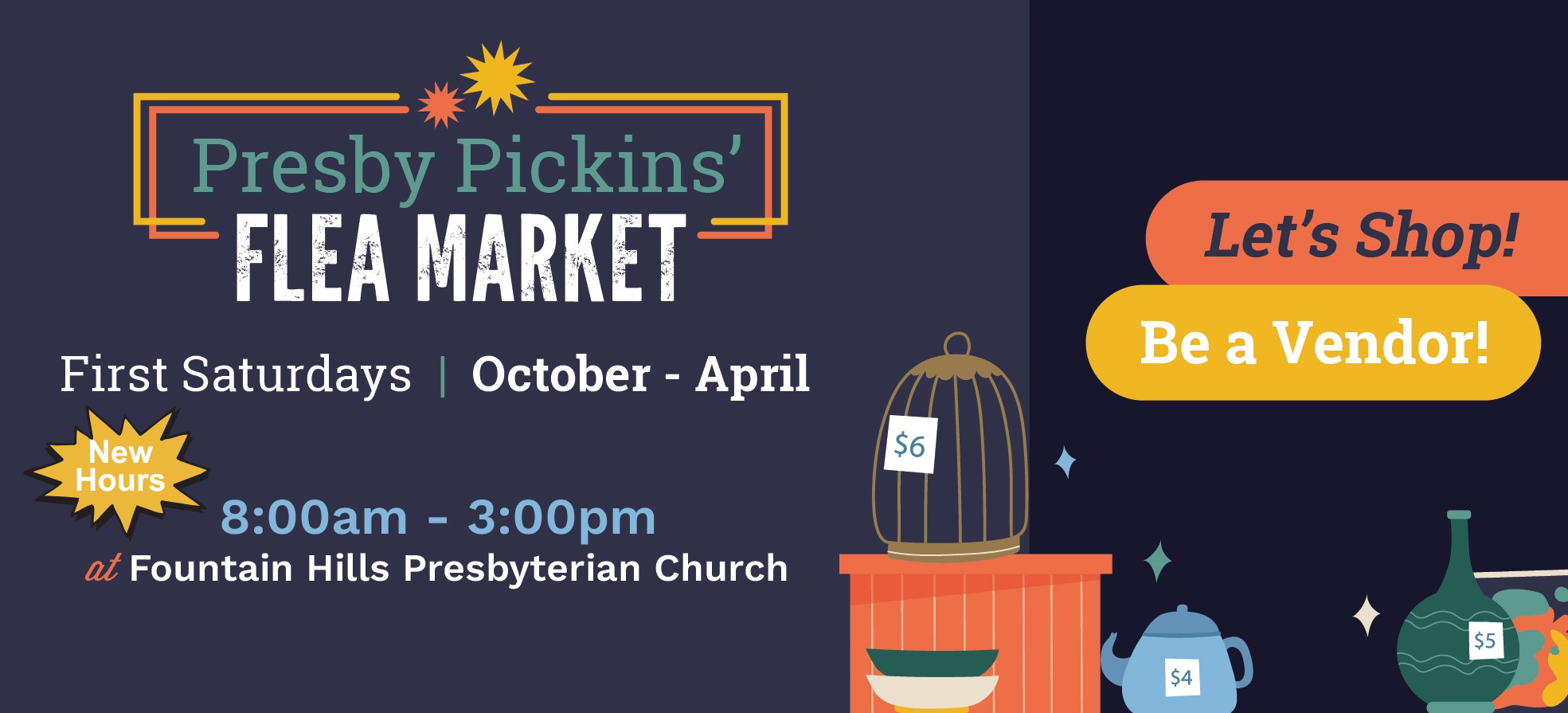 Reservations for our '23-'24 Season will be open soon!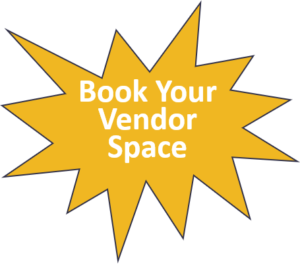 No vendor license is required.
Rent a Parking Lot Space for $25!
Add a table or chair for $5 each.
Sign-up HERE for our Vendor Newsletter to learn more!

Who doesn't LOVE a Flea!
Visit our monthly Flea Market to discover that special treasure, unique gift, or priceless collectible!

Drop Off is Now Open
FHPC graciously accepts donations of household items, tools, children's toys & games, electronics, etc., for sale at Presby Pickins'.
No furniture or clothing, please
.
Items are sold at our "Church Tables" by our volunteers in yellow aprons. Proceeds benefit FHPC. Items are not sold after two months are donated to Goodwill and/or Sunshine Acres to be repurposed in their retail centers.

Bring your items by the church Monday-Thursday (9am-3pm) or Friday-9am – Noon). Donation receipts available upon request.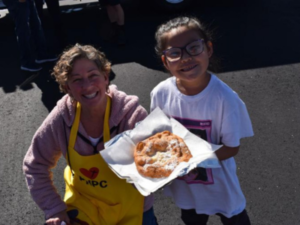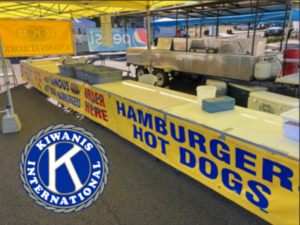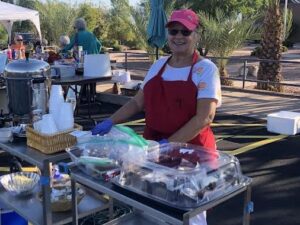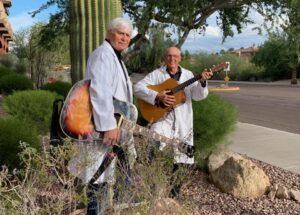 Melody's Fry Bread
Melody's family will be on site making their authentic Navajo recipe.
Hot Diggity Dog ~
FH Noon Kiwanis will be serving hotdogs and burgers, chips, and a drink.
Sweet Treats~
Chef Arlene serves her treats along with coffee or hot chocolate.
Pair-a-Docs~
Jim & George play a mix of country, folk, popular tunes, mostly from the 60's &70's.

FHPC Commits ~
FHPC strives to make a difference in our community and in the lives of our neighbors.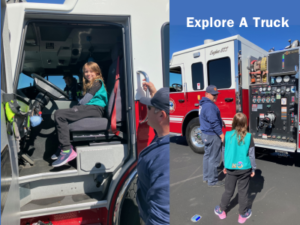 Events ~
Plus, we are planning special events for all to enjoy while they browse the Market.

In October, Fountain Hills Rural Metro Fire Department will be onsite from 9:00 – 10:30 am for "Explore-A-Truck." Kids can get up close and personal, climbing into the Ladder truck. Plus, there will be information about Fire Prevention Safety along with giveaways.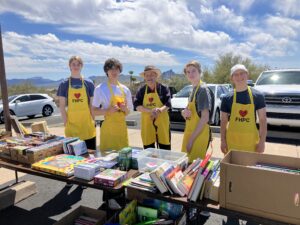 Community Service Hours ~
We encourage our youth to volunteer at Presby Pickins' and score community service hours. We appreciate the help with set-up, clean-up, and carrying customer's purchases. It is also an opportunity for our young people to mingle with their neighbors. Interested in volunteering, click HERE.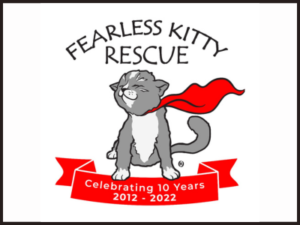 Worthy Causes ~
Each month a portion of the Flea Market proceeds will be donated to support various programs in the Fountain Hills area. For October we have selected Fearless Kitty Rescue, an organization dedicated to providing a safe place for cats in need until they can be adopted into a loving home. Presby Pickins' will be a proud sponsor of Wet Your Whiskers, a Catsino Night, which will be held on October 14, 2023 Learn more about Fearless Kitty, click HERE.

Sign up for PP eNews!
Get the latest news and updates about our Flea Market delivered to your inbox.
Click To Sign Up For eNews!

Questions?
Click below, email us ppfleamarket@gmail.com or call us at 480-779-8115, 9AM – 4PM.
Click To Drop Us A Note!