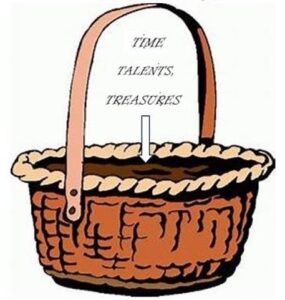 "God has given each of us a gift from his great variety of spiritual gifts. Use them well to serve one another." 1Peter 4:10
A basket? Yes! Jesus fed the 5000 from a loaf of bread and a fish and still had many baskets of food left over. Moses was saved by being put in a basket!
Baskets have been used since the beginning of time to hold our cherished items. BUT this year we will fill baskets with our time, talents, and treasures. Returning to God the many gifts he has given us.
We are looking forward to the coming church year 2023-2024. Our annual Welcome Back Kick-off will be on Sunday, October 15th in the Fellowship Hall following worship.
Representatives from all our Mission Programs will set up tables of information about this past year's work and what is coming in 2024. Take a look at what your time, talents and money did this past year and what is needed this coming year.
You are invited to ask questions, review their works and even fill out a "basket" card, giving your time and talents to these good works. You see, being a Steward of God's gifts to you, means returning them to His glory and His Church.
Stewardship is year-round! Just wait and see what your Stewardship Committee has planned for your basket!
On behalf of the Session and Stewardship Committee,
Arlene Stewart, Elder and Stewardship Chair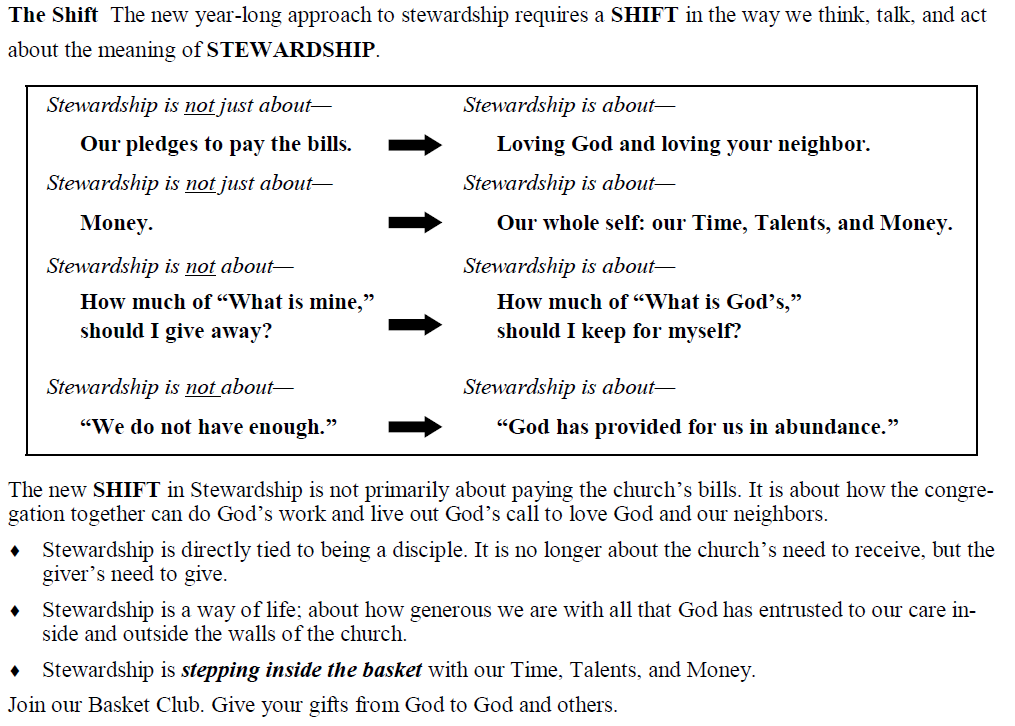 Why Pledge Online?
Makes pledging easy & convenient,
Confirms your pledge instantly to you by email,
Transmits immediately to FHPC,
Saves postage and paper,
Reduces FHPC efforts & costs.