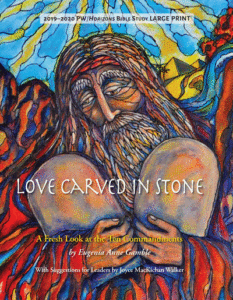 Monday, December 16 | 6 p.m. |Christmas Potluck
Home of Donna Yordy | 16800 E. El Lago Blvd., #1076
Our evening circle will be meeting Monday, December 16th at 6:00 p.m. at the home of Donna Yordy for our annual Christmas pot luck.
This year we are studying "Love Carved in Stone: which is a bible study of the Ten Commandments and Mary Alice Bivens will be leading the fourth study which is titled "Words of Love: Honor the Life-Givers". We will be exploring the gift of life and our responsibility to those who gave us life.
Our Christmas meeting and potluck is always a special time of study and fellowship. We hope you will consider joining us.
Donna Yordy, 480-837-6169
dyordy3@yahoo.com
Evening Cirlce is generally held the third Monday of each month at 7 p.m. at the home of Maria Berry, 14923 E. Summit Dr, Fountain Hills. Please call/text her for the gate code at 602-799-9982.
Our Circle is for all Presbyterian Women — each is welcome to participate in our study and fellowship. If you need any additional information or need a ride please contact Donna Yordy at 480-837-6169.