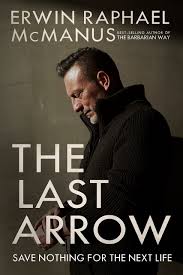 February 4th| 1:30 p.m.
Fountain View Village's Assisted Living Activity Room
Save Nothing for the Next Life (Chapter 2 pages 17-30, 203, and 211) in THE LAST ARROW by Erwin R McManus. The "Power of Now" intrigues us. God effortlessly does the impossible through ordinary, common people like us. Alongside Him, we face our battles/conflicts and discern when we need to settle and when we should never settle. Copping out is not an option. On the fun side, we'll sign valentines to hand our loved ones. God's Love lives on in us!
Jane Allen, Leader 907-538-3223