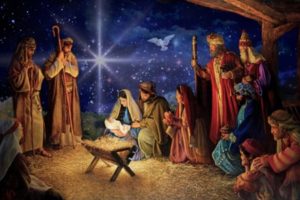 December 3rd| 1:00 p.m.
Fountain View Village's Assisted Living Activity Room
Our end-of-the year meeting is a warm, inspirational re-telling of The Holy Child's Birth. All participate in the script. Throughout the narration, we sing classic Christmas carols and re-create the scene of the nativity. It's personal time to define our identity with our Savior. Welcome, Baby Jesus!
Jane Allen, Leader 907-538-3223