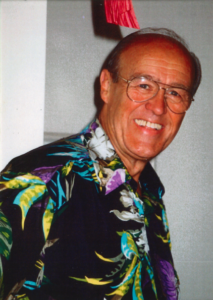 Entered "God's Glorious Kingdom" on December 28, 2020
______________________________________________________________
A Celebration of Life Service will be held at Fountain Hills Presbyterian Church
on Saturday, February 19, 2022 at 9:30 a.m. MST
Watch the Live Stream Below.
______________________________________________________________
Memorial Donations
In Lieu of Flowers, the family welcomes donations in Jim's memory made to:
Trinity Homes of Scottsdale
10710 E Mescal Street, Scottsdale, AZ 85259
Jim Sims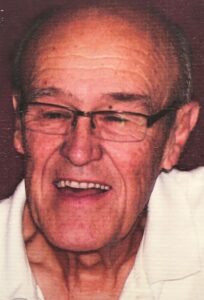 of Fountain Hills, beloved by many, passed away from a stroke on Dec. 28, 2020 in Scottsdale, Ariz. He will be missed by all.
He was known for his love of fishing and going to Montauk in the fall to catch the big blues. He spent time swimming during the summers as well as vacationing in New Hampshire when his three children were young. He chose running to keep in shape. He was a huge fan of the New York Giants and held season tickets for many years when he faithfully attended Giants' games. Jim was a kind man – loving and loved by all he knew. A great father and devoted husband, he was loved and cared for by his wife of many years, Louise.
Born in the Bronx June 20, 1932, Jim lived in the Bronx until he entered the military. Jim graduated from New York University. He served in the U.S. Army in Europe in the early '70s. When he returned to the U.S., he worked at AT&T until he retired. After retirement, Jim moved to Maine, where he counseled inmates at the local prison and veterans.
In 2000 Jim moved to Arizona, where he spent the remainder of his life with his wife, Louise. He and Louise traveled throughout Arizona, enjoying the many differences in the state. Visits to their children created joyful memories. They enjoyed many happy years together.
Jim was proudly sober in AA for 41 years, where he made such a difference in people's lives. He mentored many AA members and assisted people in their recovery.
Pets Sullivan, Siobhan, and Gianni will miss Jim's companionship. He loved playing with his dogs and sharing Louise's great cooking.
Jim is survived by his devoted wife, Louise Sims; and his three children, Alison (Pablo) Lopez, Dana (Serge) Metalow; his son, Brad (Laurie) Sims as well as his two stepchildren, Frank Pearson and David Pearson and was predeceased by Steven Pearson. He is also survived by his grandchildren, Nathan, Peter, and Gabriel Lopez; James and Alexandra Metalow; and Lucy Pearson.