Need help with your booking?

Follow the instructions below…

Reserving a Parking Lot Space
First, select Parking Lot Space to choose your spot on our lot.
Enter Quantity of Spaces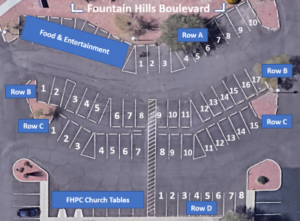 Parking Lot Layout
This is the actual layout of the FHPC lot for the Presby Pickins' Flea Market.
Our booking system utilizes a seating chart plan; however, it has been modified so that seats = parking places. (Below)
Online Seating Plan
After selecting the number of space(s) or "seats" you would like, you can scroll down to select the location. Click the "seat" you'd like. Seats/spaces are numbered. After selecting your space/seat location, Click Next.

Online Reservation "Seating/Space" Plan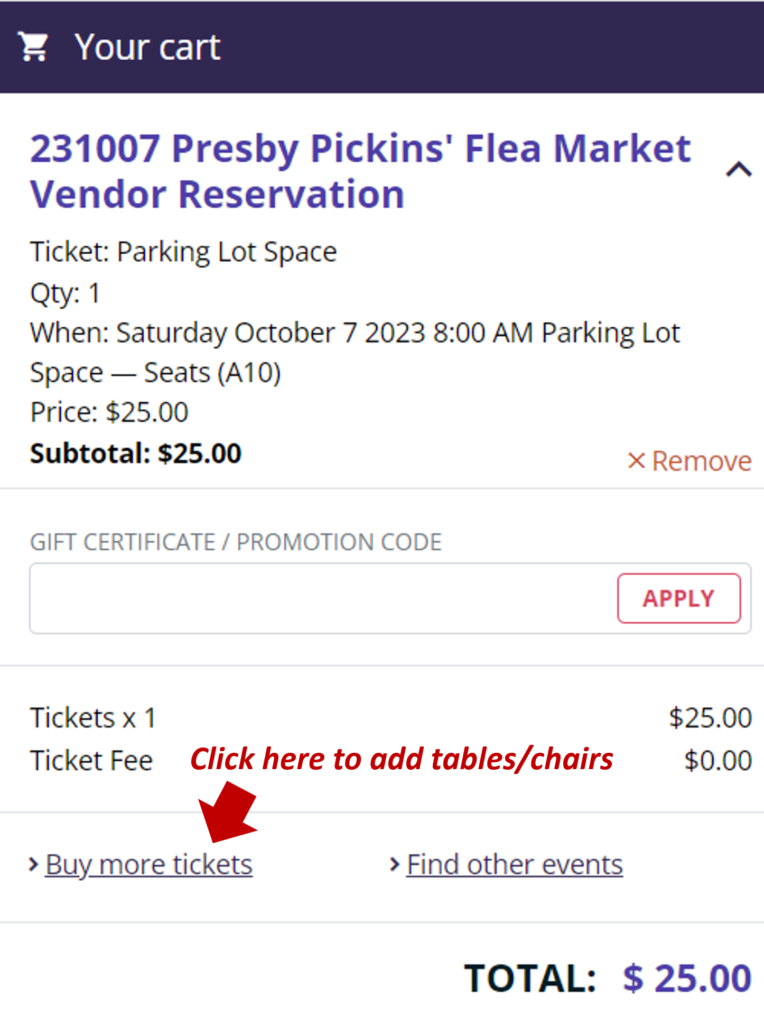 Once your space(s) have been selected, your will be able to view your cart. If you do not wish to rent tables/chairs, continue directly to Check Out.
OPTIONAL: Add Tables/Chairs
If you wish to rent tables/chairs for your space, click > Buy more tickets as shown, in Your cart.
This will return you to the main reservation page. Now, select "Tables & Chairs" as indicated below.

Next, enter the quantity of tables/chairs you wish to rent. Then click Next. Availability is on first come basis until our inventory is depleted.

Completing Your Reservation
Final Review Your Cart
Once you have complete your selection of lot space(s) and/or tables/chairs, you will be able to review Your Cart. Note: space(s) and tables/chairs will appear as individual "tickets."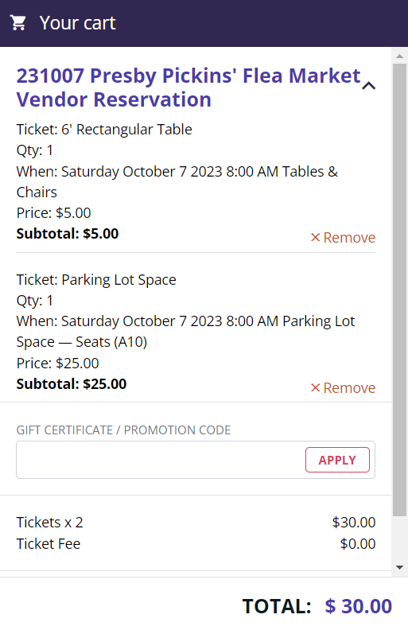 Checkout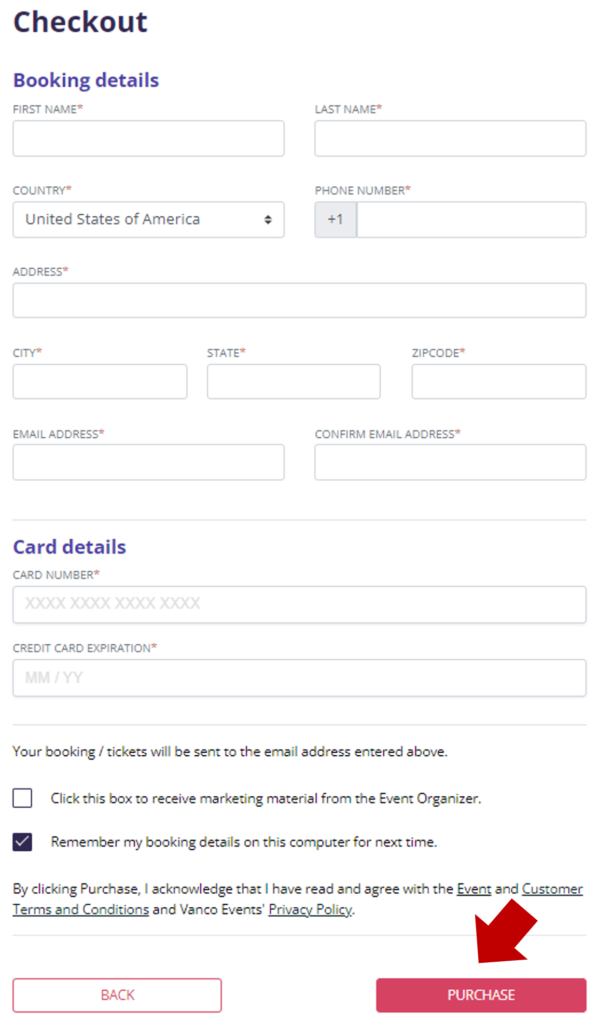 If Your Cart is satisfactory, complete the Checkout. Click "Purchase" to finalize the transaction.
You will receive tickets via email to confirm your reservation. Please bring your tickets with you to the Flea Market to validate your online reservation.