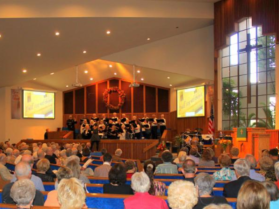 In keeping with our Presbyterian heritage, in our shared life of faith we seek a rare and delicate balance; struggling ceaselessly and creatively to fashion theological space sufficient to nurture individualized and particularized faith amidst a true community of believers. With our eyes fixed firmly on the person of Jesus Christ, we seek an incarnational life together as a community of persons listening for His voice in Scripture and His guidance as it has found expression in the historical distinctives of God's Church.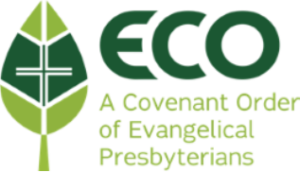 Fountain Hills Presbyterian Church is a church within the denomination – A Covenant Order of Evangelic Presbyterians,
or ECO.
What is a denomination? A denomination is a sub-group within a religion that can be identified by traits such as a common name, structure, leadership and doctrine. Click

HERE

to read more.
ECO
To learn more about our denomination, ECO, visit their website eco-pres.org. Of specific relevance, read the following:
If you have questions about ECO, please contact Pastor Bill Good at 480-837-1763 or click HERE to contact him.
What Do Presbyterians Believe?
Why the Essentials Are Essential