January 10, 2021 | Budget Report | Elder Tim Halchuck
___________________________________________________________________
November, 2020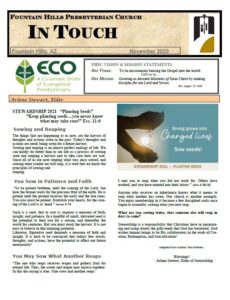 "Keep planting seeds…you never know what may take root!" Ecc. 11:6
Sowing and Reaping
The things that are happening to us now, are the harvest of thoughts and actions sown in the past. Today's thoughts and actions are seeds being sown for a future harvest.
Sowing and reaping is an almost perfect analogy of life. We can hardly do better than to see life as a process of sowing seed and reaping a harvest and to take care how we sow. Since all of us are now reaping what was once sowed, and sowing what yonder we will reap, it is well that we know the principles of sowing and reaping
___________________________________________________________________
October, 2020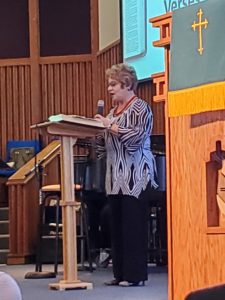 Dear Brothers and Sisters in Christ,
Did you know you are alive and well today because of the seeds someone else has sown? What did you eat this morn-ing? Where did it come from? It starts with a farmer and a bag of seeds. In faith those small seeds are planted in the ground, they grow into a huge harvest and 100's of people can eat the results. Read More
Plant Me!
My seeds include: Faith ,Hope, Love, Labor, Money, Kindness, Hospitality…
Stop by the white bench outside the church office this week and pick up your seeds to plant. We have a little pot, dirt and the
"heart" seeds.
Pray for your Seeds! Plant for the Future! Fly on the wings of a butterfly to all near and far.
___________________________________________________________________
Why Pledge Online?
Makes pledging easy & convenient,
Confirms your pledge instantly to you by email,
Transmits immediately to FHPC,
Saves postage and paper,
Reduces FHPC efforts & costs.
___________________________________________________________________