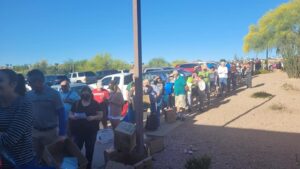 FHPC: Rummage sale a success
Fountain Hills Presbyterian Church's (FHPC) April 8-9 rummage sale featured an unprecedented number of donations, resulting in record-setting sales exceeding $21,000.
Due to the success of the rummage sale, church leadership decided to allocate over $5,000 to FHPC's Mission Ministry to aid local charitable organizations. The remaining amount will be applied toward church infrastructure.
The church campus featured a steady stream of visitors on both days of the rummage sale. Clothes, electronics, exercise equipment, furniture, household goods and toys were among items for sale.
Rummage sale chairperson Shawn Uphoff, along with her mother Beverly Watters, spearheaded planning, organizing and marketing efforts that began in February.
"I want to extend a heartfelt thanks to everyone who donated quality items for the rummage sale," Uphoff said. "It was amazing to see so many people come together for this event, from high school students who contributed their time and in turn picked up community service hours, to the more than 100 volunteers from our church and the local community. Collectively, they worked 2,300 hours to ensure this event was a success."
"What a blessing this community has been to our church," added FHPC Pastor Bill Good. "Through the grace of God and the efforts and generosity of many people, we will be able to share some of the proceeds with the Fountain Hills community as well."
A reminder for those who donated items to the rummage sale: FHPC qualifies as a 501(c)(3) church. Donations to FHPC may be a charitable contribution that are tax deductible.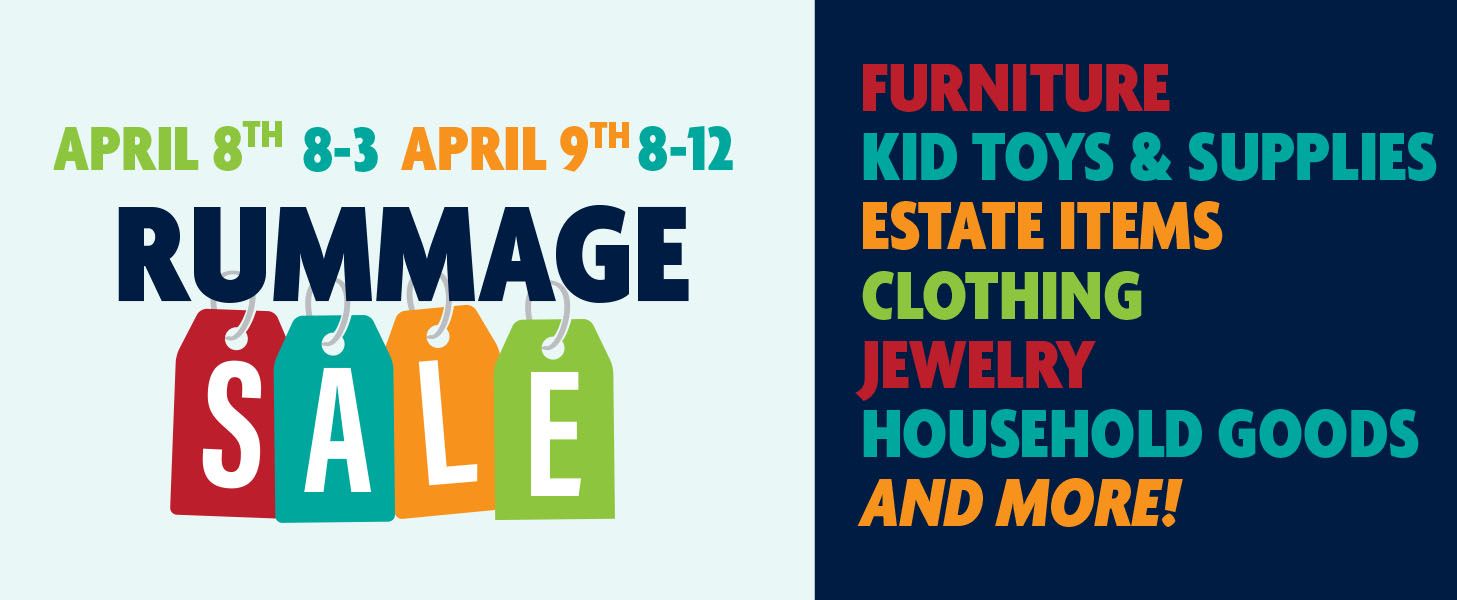 Join us on April 8th from 8:00am – 3:00pm and April 9th from 8:00am – 12:00pm for our annual Fountain Hills Presbyterian Church Rummage Sale!
Inventory
We are appreciative of the overwhelming outpouring of support from the Fountain Hills community! Check out some of our items!
Target Gift Card Raffle
We'll also be holding a raffle to win a $50 Target Gift Card! Tickets are only $1 each and are available at the event. You do not have to be present to win.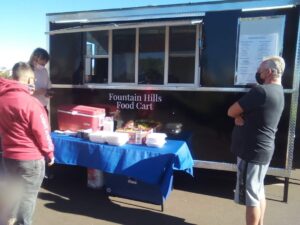 Featuring the Fountain Hills Food Cart on April 8th
T
o kick off the sale, there will be coffee and hot chocolate for purchase from 7:30am until 9:30am and then from 10:00am-2:00pm, Fountain Hills Food Cart will be on site to sell lunch and treats.
Accepting Donations
We will accept donations through Tuesday, April 5th to permit us sufficient time to price and setup before the sale. We no longer have availability for pickup.
Community Service Opportunity
Ask about our community service hours opportunities for high school students! A great way to earn those hours while supporting our church and community.
Join Our Volunteers
Find us on campus almost every week day, sorting and pricing our inventory. Many hands make light work, but also friendship and sociability — and lots of laughs, too.
Thank you for your support!