Behind only Moses and Jesus, David is the most "storied" character in the Bible, with scripture about him centered in the six books of Samuel, Kings, and Chronicles and references to him throughout virtually every book of the New Testament. Not to mention the fact that a large number of the 150 psalms are attributed to his own hand.
If you experience technical difficulties with the video stream, please first

refresh
your browser. If problems persist, email webmaster@fhpresresbyterian.info. T
hank you in advance for your patience!
Click Here to View Live/Replays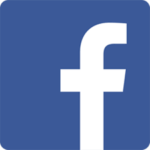 Donate Now!